Continuous remote metering of electricity consumption saves money
Electricity is often one of the essential costs. Unnecessarily lit lights in the warehouse, constantly switched on heating, improperly functioning equipment and machines, unauthorized collection or non-shutdown of appliances, all this can be "gluttons" of energy for which we pay a lot of money (and at the same time we do not save nature). Saving on electricity definitely pays off, but how to get started? A key first step is to start measuring consumption. On this basis, it is possible to better determine both the savings and the subsequent evaluation of the savings. Savings include both our own reduction in consumption and timely response to potential losses.
Why remotely measure electricity consumption?
You get a detailed overview of consumption (even within hours, days) so you can optimize and reduce it
You can respond in a timely manner to failures and non-standard situations such as:

Unauthorized subscription (illegal connection)
Equipment failure
Un switched off appliances
Unauthorized use (for example, unauthorized computer connection and cryptocurrency mining – this very energy-intensive activity can increase the monthly bill by thousands of crowns per month on one computer connected in this way – for example, consider the case of an unnamed Member, who thus increased consumption in the parliamentary apartment and found out only later from the bill.)

Simple and fast distribution of electricity consumption bills to tenants in industrial and logistics premises, office buildings or apartment buildings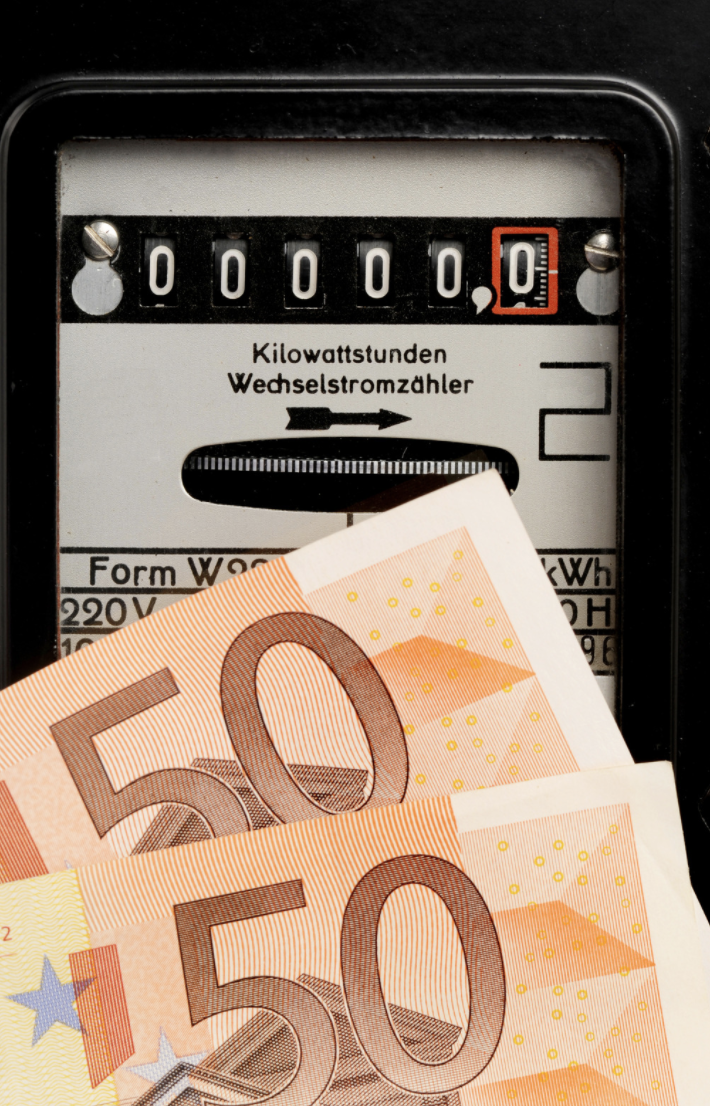 Step number 1: Installation of electricity meters with remote reading
A number of existing electricity meters can be easily deployed or connected to an external sensor that sends continuous consumption. The price varies from from 50  to 200 Eur depending on the type. If you want to verify that it is possible to subtract your meter, send us a photo of it.
If necessary, it is possible to install other (as yet unmeasured) individual branches of electrical wiring and measure consumption for individual tenants or technologies. The price for the secondary electricity meter, supplemented by remote reading, is again according to the type up to about 150 Eur.
Step 2: Data transfer and operation
Modern remote readings send consumption to the central application using their own radio transmission networks. It is therefore not necessary to connect sensors/electricity meters to the local Wi-Fi or LAN network, or to build special wiring.
We will select the right type of sensor and data transmission for you based on the location of the meter.
The sensor is powered by special batteries, which, depending on the type and frequency of measurement, last from 2 to 10 years.
Step 3: App for state check and alarms
Data from sensors / electricity meters are regularly sent to the central application (in our case SARA.hub), where you have the
Monitor current electricity consumption at individual consumption points
View electricity consumption history by places, hours, days, months
Set a warning if the power limit is exceeded depending on the day, hour, or, for example, temperature, or number of people in the space (requires additional sensors connected). Notifications can be in the form of SMS, email, request to the management system (ServiceDesk), messages to MS Teams or others according to the agreement and your needs
Automatically or on request generate a distribution of consumption by period and collection point – for billing to individual tenants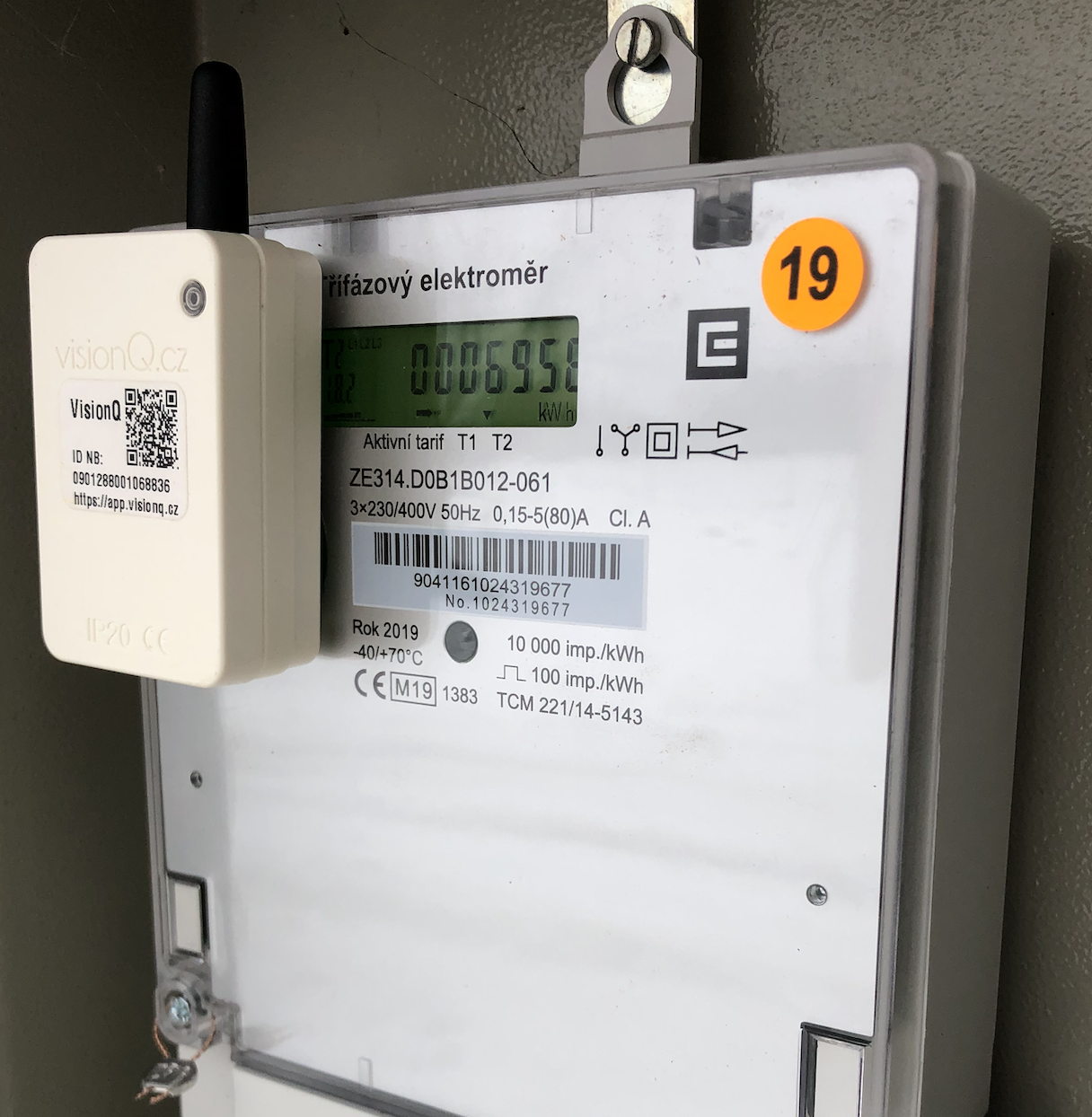 The benefits are not only the money saved for electricity, but also comfort and certainty
You will get an overview of electricity consumption and the possibility to find out where
You will prevent damage caused by water leakage (direct financial losses on aqueous water, damage to buildings and equipment, downtime, …)
Simplify power billing
You know in advance what your consumption is and you will not be surprised by the bill from the electricity supplier
The pursuit of savings in electricity consumption is part of an environmental approach and accountability
And do not forget: Who measures, saves …
Usage
Different needs, one solution
Offices
A healthy and comfortable environment that supports productivity
Reducing heating costs
Occupancy monitoring
Cleaning activation
Warehouses
Ensuring an adequate environment according to needs or standard (incl. audit)

Energy consumption control

Usage monitoring
Production halls
Monitoring the environment for the correct production performance

Energy optimization

Consumption cross-charging
Technologies
Efficient maintenance (both proactive and predictive)

OEE analysis

Supervision of use and consumption

Service/support call

 Server /tech. rooms
Cooling/temperature control

Indication of flooding

Fire control

Entrance monitoring

Energy consumption control
Rental premises
Energy control and distribution

Compliance with set environmental parameters
Indoor
Environment Monitoring
People counting and motion tracking
Space usage tracking 
Parking places (reservation, overview)

Energy
Remote reading of energy consumption
Optimizing consumption
Billing / cross-charging
Protection against accidents or unauthorized consumption
We will help you with IoT
Office
Podebradska 540/26
190 00 Prague 9
Czech Republic